Basketball Diary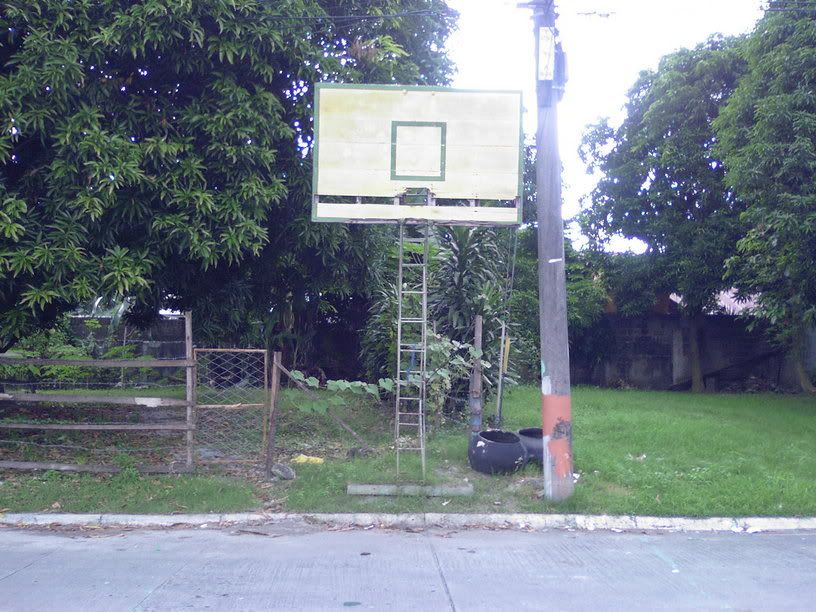 Where Everything Started
Phase6A's Dynamic Duo

I was 6 years old when I first learned to ball. And I never knew my life would revolve around it until now. I love basketball so much from playing in video games, buying things and playing it in real life, all i want is everything to be connected with basketball. The first time I played basketball, I nevr knew I would love it so much, I just enjoyed playing it the first time and I just thought of it as a past time. I even loved playing basketball video games more than playing the sport itself. But everytime I played it, I was very competitive and I always wanted to win even against the older guys. I played with my older friends in the streets of Phase 6A and I learned to become tough and to accept loses because they were bigger and stronger than me. The urge to win against my older and bigger friends was very high which made me practice even more, playing almost everyday in the court, noon, evening and even midnight. Then came the first Mini Olympics in our village on 1992. It was divided into 2 groups before, the seniors and juniors group. I played in the junior group with my much older friends and I was always a spectator from the bench, cheering my friends and watching them get all the glory. Although I do excel more than the friends of my age whenever we enter the court. In 1994, I was able to play alot and I was a key player of the bench with my team. Early summer of 1995, my friend Ryan and I trained ourselves very hard for the upcoming Mini Olympics which included a new division, the midgets division. We trained very hard that our vertical leap both had significant gain. For the first time, we were both able to dunk on his mini court at the garage of his house. Then came the 1995 Mini Olympics, which started the reign of JP and Tiki in the Phase 6A basketball court. I felt more confident and I was suddenly oozing confidence even against my older and bigger friends. The Mini Olympics of Phase 6A made me the player that I am today. Tiki and I won a total of 6 championships each and winning 5 straight at one point.
My friends and I also played in different villages and our barkada became legends in Alabang Hills, Tahanan Village, Jakarta Village and Mayuga Village. Mayuga Village was where we mostly played since it was closer and easier to go to. Our team defeated almost every team Mayuga Villlage had to offer us and even defeating teams twice our age. In 1995, Mayuga Village included my barkada in their sportsfest. And of course the Phase 6A boys took over the basketball games with Tiki leading his Blue team to the championship and Arnold, Mito and I leading the Yellow team finals. There was also the prestigious summer basketball tournament in Jakarta which included DLSZ UAAP players, Manresa team and other teams with celebrities playing. Our village joined the tournament and assembled the top 15 players in our vilage from age 16 and below. Our team name was Batibot which were composed of Benedictine star player Maco Ortegaas our forward, Marymount center Ron, our point guard Lauren Guevarra, Don Bosco Makati star Johannes Quiban at forward and I played shooting guard for our team. I earned the starting five slot with MVP like performance in our Mini Olympics and Mayuga Sportsfest. Even our bench was very solid then with Blue team star player and Mini Olympics leading scorer Tiki Ilagan, high flyer Ryan de Guzman, white team star point guard RJ Pangilinan, solid defender Jason de Jesus, Red team second leading scorer CP Romualdez and his brother Mito Romualdez. Blue team seniors star player Mike Tan coached the team and we reached the finals with staggering defense and the brilliant play of Maco Ortega. I was the second leading scorer for our team behind Maco Ortega. Our team reached the finals but unfortunately we lost to the DLSZ UAAP team with our star player Maco Ortega missing our finals game due to personal reasons. But our team gave a valiant fight and became well known in the whole BF community.
On my second year high school in De La Salle Zobel, I played basketball alot with my barkada and I became well known in our school. I was one of the point guards who could tap board the official size basketball court and still make the shot. I became a varsity with DLSZ SMAA basketball team when I was in second year which was coached by Coach Raffy. I also made it in the NCRAA basketball team when I was in 3rd year which was coached by Coach Satorre who also became my Chess coach and I was one step closer to becoming a UAAP player which was every basketball player's dream in our school. I made it in the DLSZ UAAP training pool before my 3rd year ended after getting cut 2 times before. I made the team after making a spectacular lay up against DLSZ's UAAP star player and leading scorer Gian Nazario. I really felt like I was in heaven after making the shot and I really felt the air when I jumped in front of him and it was really one of the defining moments of my basketball career. My shot became well known around our school and it impressed Coach Elmer Reyes. But after all the hard work, all the cuts I took, all the trainings, scrimmages, and drills I've gone through on the training team it all ended when Coach Elmer Reyes fielded Wacky Trillo's son ahead of me. My basketball life ended their in Zobel. The passion and heart which inspired to play the game were all gone. I just played well in the 2nd year, 3rd year and 4th year basketball intrams but my dreams just all went down the drain. Dreaming of seeing myself playing in Television and making a Jollibee 3 pointer and becoming a Milo Best player of the game were all like dust in the wind.
Goin into college in DLSU, I was very excited, the thought of starting a new life and maybe finding a new passion. Meeting new friends in DLSU was fun and getting acquainted with my old friends was a very pleasant site for me. My blockmates also made a team which included me. We joined the ENGter block which I only played once since the games were at 7 pm and my love for the game was not that strong anymore. I spent most of my time with my girlfriend Koky back then and I never felt like I missed the game at all. With my short stint with my blockmates, they still compared my style of play with Dindo Pumaren who was known as the bullet with his quickness and speed on the court. I joined the 3 point shootout La Salle open. Everybody was invited to join and a total of 100 students joined including DLSU UAAP players. As I vested all the other players including the UAAP players to enter the finals, I was pretty satisfied with my performance and I lost in the finals very convinvingly. I really thought the game was not important to me anymore. On my last PE class in DLSU, I took basketball as my PE. I was loved by the teacher and even making a model for the proper lay ups and how to do the drills properly. Alexei and I was the favorite of our teacher so she teamed us up and made a team for the 3 on 3 basketball tournament. alexei and I conquered the competition as we never lost a game and even winning convincingly in the finals. Alexei and I were both all stars as we both carried the scoring load for our team and we got an A in our PE class.
5th Year AECES Sportsfest team

AECES ASG team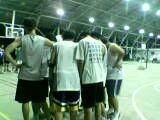 Choopuppies
Choopuppies Reloaded
Transferring to ADMU was rough at first, having no friends at first and no barkada to play basketball with. I became close to Mr. Albert Causo and I asked why is there no baskteball try outs posted for inter college tournaments here in ADMU? He said there is an IAC sportsfest which I can join if I have a team, so I thought that basketball is really over. Then, God gave me a blessing as I was recruited by the Ateneo YFC to play point guard for their team against other schools. One of my friend was part of that organization and he knew the skills I have se he recommended me to his friends for the team. We represented Ateneo against La Salle, FEU, PUP and other schools but our team posted a losing record. I thought of taking up basketball as my PE in order for me to be able to ball. I had a successful basketball PE and I became known as a good player even with my PE coach. One of the highlights of my PE was when Mox Badua jumped in front of me to block my lay up, then I turned my back in mid air and double clutched my shot and luckily it went in. After the game, Mox and his friends talked to me and told me that they would get me as their teammate for the PE Basketball tournament. But surprisingly, Mick was the one who got me as a teammate. Our team had a 3rd place finish with Mox Badua's team winning it all. Then Coach Asajar divided our class into 2 groups to play for the PE interclass tournament. Although we lost the iner class, I led our team in scoring then and my name became a bit known in ADMU cov courts. I became close friends with Miko Sabado from my PE class and my course mate. Charles Ramota brought me with him to play basketball with his IAC teammates and I had a great game, they recruited me to play for their Disney team as a replacement for Son. Unfortunately I was only able to play 1 game which was against the powerful Lil Buchos. Miko and i decided to build our own IAC team which was named Choopuppies by Bojay Santos. Edok also built an ASG team AECES 2 which I also became a part of. I tried leading our Choopuppies team to every game only to be denied game after game. Our AECES team won game after game but fell short in the playoffs against PMSA. The next year our Choopuppies team recruited Rod Coronel and together we led the team but only to come up short every game but finally getting the first win in the IAC championships. My other team which were both AECES both came short of winning the championship. The other one losing in the playoff to PMSA once again and the other losing in the finals against Misa Ballers. The ned of that year was highlighted by the AECES sportsfest. My 5th year team once again came up short and was eliminated by the eventual champions 4th year team. My final year in Ateneo, I had 3 teams, Alas OSA 2 which never made it to the playoffs but fought valiantly in every battle, Alas ASG which fell short of the championship once again this time with team Box and the best team I ever had, the New York Noks, a cinderally team which had nothing to lose but everything to gain. Win after win with this team was all very memorable for me, this team gave back the passion and love I had for the game but I lost it once again after letting my team down against Team MAC in the playoff. Although there were a lot of bad calls made by the ref, I still had to blame myself and ask all the questions in my head, what if... my dreams ended on that day, Dec 6, 2005, 9pm ADMU cov Court 6, we lost by 3 points with a sub par performance form me with 8 points. I love the game so dearly and I had the best team I ever hoped for but I've let them down.
From Choopuppies to NY Noks
My love and passion for the game never really disappeared. It was always with me all along. Having alot of championships, MVP's and wins was were my passion and love appeared but losing games of basketball and life made it disappear. Winning is a very rewarding feeling and losing should always be a lesson learned. As we lost the game last Dec 6 to team MAC, I onced again felt how I felt when I got cut and when I lost all my dreams. Hopefully in the upcoming days of my life, the wonderful feelings I felt with basketball would once again come back and bring out the competitive nature of JP Pangilinan who always picks himself up even after every downfall in life, be it in basketball or real life situations. There would still be another chance, and surely God will give me that. If God doesn't give us what we want, He has something better in stored for us.
Best Basketball Team